Australia's most sustainable brands. Why you should buy their products!
A lot of companies and businesses are taking advantage of the sustainability wave! There is a heap of greenwashing and false claims, but here is a list of our favourite brands. These are brands that are more than just sustainable! THEY ARE AMAZING!!!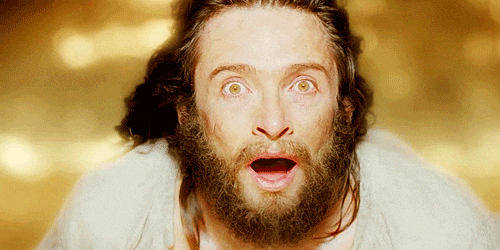 6. KITX
Silk hand woven by Loom To Luxury (L2L), established to rescue and revive the 500yr old silk weaving tradition in Varanasi, India. Power to the dying artisan tradition, reclaim the artisans livelihoods and L2L provides access to the vital needs like clean water and social services. The Zari technique is a traditional process of wrapping fine strands of cotton in pure silver or gold and hand weaving into silk crepe.
 5. BOODY
We live up to our convictions. It's about our air. It's about our people. It's about the world we live in. Our love for our beautiful planet demands participation to help reverse the decline in the health of our environment and its people. BOODY provides high quality clothing and is also heavily involved in 1% FOR THE PLANT. 
We choose all our toys with environmental sustainability and children's health in mind. The majority of our toys are made from timber sourced from sustainable forests in Europe. Our toys have non-toxic and natural finishes - the majority of our toys are Made in Europe, not just "designed" in Europe. We encourage you to do your research when buying toys as sadly many sites claim to be eco-friendly but do not provide supporting evidence.  You can visit our Brands page for more information on each of our Brands we stock and their eco policies.
INIKA is 100% Australian owned. We started in Sydney in 2006, and we're proud to say that in that time we've become a globally recognised and trusted go-to brand for organic and natural makeup.
We were born out of a need to detox. Conscious consumers were already removing harmful chemicals from their homes and diet, replacing them with wholesome, pure and natural alternatives. When it came to makeup, there wasn't a healthy option.A pioneer in Certified Organic ingredients and healthy beauty, INIKA delivered that and more. We quickly gained a loyal following.
We believe collective individual action is a powerful catalyst for change. Carrying KeepCup is a signifier of intention of the world we want to live in, so it's important to that we represent those values as an organisation. 
Our retail boxes are made from Forest Stewardship Council (FSC) certified cardboard. The insert brochures included with each KeepCup are printed on FSC certified paper. All are manufactured and printed locally, in Australia and the UK.Our outer cartons are made from 100% recycled cardboard. They're manufactured locally at each of our three global hubs; Australia, the UK and the USA.Our Australian office has been solar powered since 2015, with the UK office set to go solar by 2019.
We believe in living consciously.
This means listening to our own bodies and our own inner guidance, in the moment. We firmly believe that as we take the time to become more conscious on a personal level, we naturally become more conscious of what's happening around us and the impact of our choices.
We are a 360° brand.
Each aspect of what we do matters to us…from the people who grow the ingredients, the ingredients themselves, the beauty of our planet-friendly packaging, the Loving Earth chocolate making crew, our commitment to real food and delicious chocolate, and to real change on this planet. The list goes on.
We only use wholefood, organic, plant-based ingredients that have true nutritional value. We don't add any fillers or preservatives whatsoever. Minimal ingredients, minimal processing, whole-food, zero animal products. 
#kitx #boody #honeybeetoys #inikaorganiccosmetics #keepcup #LovingEarthChocolate #Sustainableaus #Sustainablebrands #sustainableproductsAustralia #Melbournesustainablebusinesses #Regenerative #plants #madefromplants #Aquaponicplantsaustralia #fishtankfarms #UrbanGreenFarms